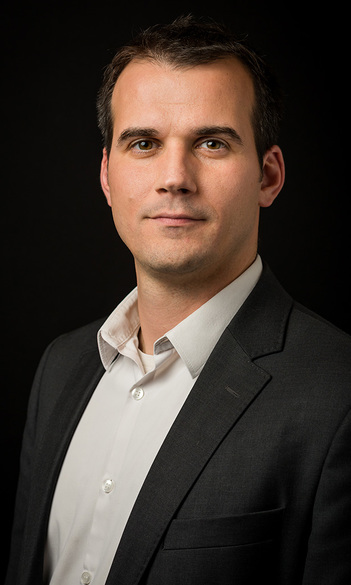 Zoltán Pozsár-Szentmiklósy
Assistant Professor, Department of Constitutional Law
Zoltán Pozsár-Szentmiklósy is an assistant professor of Constitutional Law at the ELTE Eötvös Loránd University, Budapest. Besides, he has been the Rector's commissioner-general for student affairs at the same institution, between 2013-2018. He served as the director of the ELTE Bibó István College of Advanced Studies between 2008-2012 and as an elected member of the National Election Commission of Hungary between 2010-2013. Previously he worked as a legal officer of the Hungarian Helsinki Committee, an NGO working for the protection of fundamental rights and the enforcement of the rule of law. He holds a PhD degree in Constitutional Law from the ELTE University (2014). His book on the dogmatics and methodology of the principle of proportionality (Alapjogok mérlegen. Az általános alapjogi tesztek dogmatikája) was published in 2016 (HVG-ORAC, in Hungarian). He is a member of the Advisory Board of the Central and Eastern European Chapter of the International Society of Public Law and of the Association of Hungarian Constitutional Lawyers, as well as member of the Editorial Board of the Journal on the Hungarian Constitutional Court (Alkotmánybírósági Szemle, in Hungarian).
Contact
Email: pozsarz@ajk.elte.hu
Phone: 2448 ; 411-6504
Room: E. 307.
Publications:
Eszter Bodnár, Fruzsina Gárdos-Orosz, Zoltán Pozsár-Szentmiklósy: Hungary: The State of Liberal Democrarcy In: Albert Richard, Landau David, Faraguna Pietro, Drugda Šimon (ed.) 2017 Global Review of Constitutional Law. 330 p. Boston (MA): ICONnect-Clough Center, 2018. pp. 129-133.
.
Bodnár Eszter, Gárdos-Orosz Fruzsina, Pozsár-Szentmiklósy Zoltán: Developments in Hungarian Constitutional Law In: Richard Albert, David Landau, Pietro Faraguna, Simon Drugda (ed.) 2016 Global Review of Constitutional Law. Boston (MA): ICONnect-Clough Center, 2017. pp. 77-81.
Pozsár-Szentmiklósy Zoltán: Direct Democracy in Hungary (1989-2016): from Popular Sovereignty to Popular Illusion ACTA UNIVERSITATIS SAPIENTIAE LEGAL STUDIES 6:(1) pp. 109-118. (2017)
Pozsár-Szentmiklósy Zoltán: Supermajority in Parliamentary Systems: A Concept of Legislative Supermajority: Lessons from Hungary HUNGARIAN JOURNAL OF LEGAL STUDIES 58:(3) pp. 281-290. (2017)
Courses