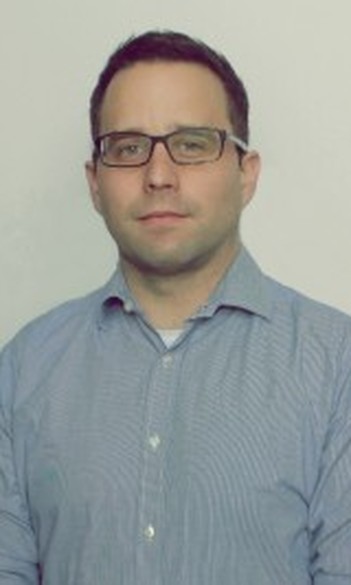 MÁRTON VARJU
Senior Research Fellow, Hungarian Academy of Sciences, Institute for Legal Studies
Marton Varju has excellent teaching experience in EU human rights law, the regulation of public services in the European Union, the EU economic and social constitution, EU law and the national interest, the Europeanisation of Hungarian public law, the judicial reception of EU law in Hungary, the regulation of new technologies and legal, governance and ethical multiploicity.
Academic Career
2002-2005 the Unviersity of Debrecen, Faculty of Law
2005-2008 the University of Hull, Law School
2008-2010 the Unviersity of Debrecen, Faculty of Law
2010-2013 the University of Hull, Law School
2013- MTA-SCC Institute of Legal Studies
2008- Central European University, Center for Ethics and Law in Biomedicine
2013- the Unviersity of Debrecen, Faculty of Law
CONTACT
Email: varju.marton@tk.mta.hu
PUBLICATIONS
Imre Bard, George Gaskell, Agnes Allansdottir, Rui Vieira da Cunha, Peter Eduard, Juergen Hampel, Elisabeth Hildt, Christian Hofmaier, Nicole Kronberger, Sheena Laursen, Anna Meijknecht, Salvör Nordal, Alexadre Quintanilha, Gema revuelta, Núria Saladié, Judit Sándor, Júlio Bordilo Santos, Simnone Seyringer, Ilina Singh, Han Somsen, Winnie Toonders, Helge Torgersen, Vincent Torre, Varju Márton, Hub Zwart Bottom up ethics: Neuroenhancement in Education and Employment NEUROETHICS 2018: pp. 1-14. (2018)
Mónika Papp, Varju Márton The Crisis, Economic Patriotism in Central Europe and EU Law In: Luisa Antoniolli, Luigi Bonatti, Carlo Ruzza (ed.)
Highs and Lows of European Integration: Sixty Years After the Treaty of Rome. Cham (Svájc): Springer International Publishing, 2018. pp. 143-163. (ISBN:978-3-319-93625-3)
Varju Márton, Papp Mónika: MEMBER STATE ECONOMIC PATRIOTISM AND EU LAW: LEGITIMATE REGULATORY CONTROL THROUGH PROPORTIONALITY?
In: Gerőcs Tamás (ed.) RISING TENSION BETWEEN MARKET-LIBERALISM AND ECONOMIC PATRIOTISM IN CAPITALIST SYSTEMS. Budapest: MTA KRTK Világgazdasági Intézet; Világgazdasági Kutatásokért Alapítvány, 2018. pp. 86-102.
Varju Márton: European Union Human Rights Law: A Very Particular Internationalisation of Constitutional Rights In: The Authors Iulia Motoc, Paulo Pinto de Albuquerque, Krzysztof Wojtyczek (ed.) New Developments in Constitutional Law. Essays in Honour of András Sajó. 548 p.
Den Haag: Eleven International Publishing, 2018. pp. 463-486. (ISBN:978-94-6236-758-6)
Varju Márton: The crisis, judicial power and EU law: could it have been managed differently by the EU Court of Justice? In: Szente Zoltán, Gárdos-Orosz Fruzsina (ed.) New Challenges to Constitutional Adjudication in Europe: A Comparative Perspective. London: Routledge, 2018. pp. 281-310.
(ISBN:9781138057890)
Varju Márton: Member States' interests and EU law : Filtering, moderating and transforming? POLISH YEARBOOK OF INTERNATIONAL LAW 37: pp. 143-162. (2018)
COURSES
Human Rights Instruments of the Council of Europe and their Enforcement Mechanisms