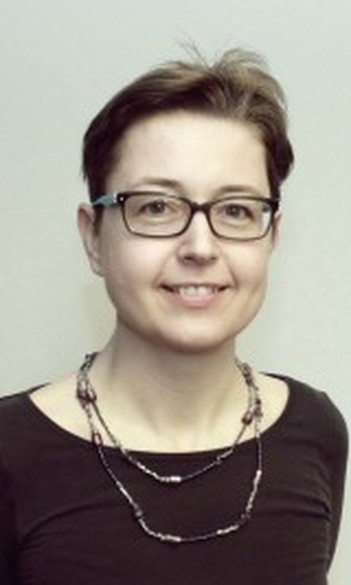 Fruzsina Gárdos-Orosz
Associate Professor, Department of Constitutional Law
Fruzsina Gárdos-Orosz graduated in law at the ELTE University (Budapest, Hungary) in 2003, and holds an LLM degree from CEU, comparative constitutional law (2006). In 2011, she earned her PhD on the possible scope and the methodology of the application of the constitution in private relations. She is a research fellow of the Centre for Social Sciences of the Hungarian Academy of Sciences and also a regular visiting lecturer in constitutional law at the Law Faculty of ELTE University. She works for the Hungarian Constitutional Court since 2003 in different positions. Her research interests focus on the application of fundamental rights in private relations with special regard to personality rights, equality and contract law. In relation to this research topic she analyses the potentials of the new constitutional complaint mechanisms in Hungary in a comparative context. She published a book, book chapters and several articles in these topics.
Contact
E-mail

orosz.fruzsina@ajk.elte.hu

Office

E. 307.

Extension

3144

Fax

411-6504
Publications
Zoltán Szente, Fruzsina Gárdos-Orosz (eds.): New Challenges to Constitutional Adjudication in Europe: A Comparative Perspective ?, London: Routledge, 2018.
Balázs Fekete, Fruzsina Gárdos-Orosz (eds.): Central and Eastern European Socio-Political and Legal Transition Revisited. Frankfurt am Main: Peter Lang GmbH, Internationaler Verlag der Wissenschaften, 2017.
Book chapters
Unamendability as a judicial discovery? In Richard Albert and Yaniv Roznai (eds.): Unamendability. Springer 2017. forthcoming.
Effective Legal Protection in administrative law in Hungary (co-authored with István Temesi) In The Principle of Effective Legal Protection in Administrative Law. A European Comparison. Eds. Zoltán Szente and Konrad Lachmayer. London: Routledge, 2016.
The Protection of Fundamental Rights in Private Law: Hungary In: Vernica Trstenjak – Petra Weingerl (eds): The Influence of Human Rights and Basic Rights in Private Law. Genf
Judicial Review of Constitutional Amendments: A Theoretical Approach. In: Luka Burazin – Djordje Gardasevic – Alessio Sardo (eds.): Law and state: Classical Paradigms and new proposals . Frankfurt am Main; Berlin; Bern; New York; Paris; Wien
Citizens"s rights to constitutional adjudication in Hungary In Smuk Péter (ed.): The Transformation of the Hungarian Legal System 2010-2013. Budapest: CompLex Wolters Kluwer, 2013. pp. 117-131.
Courses
Theoretical Foundations of Constitutionalism / Human Rights Protection – General Overview and Critical Approaches