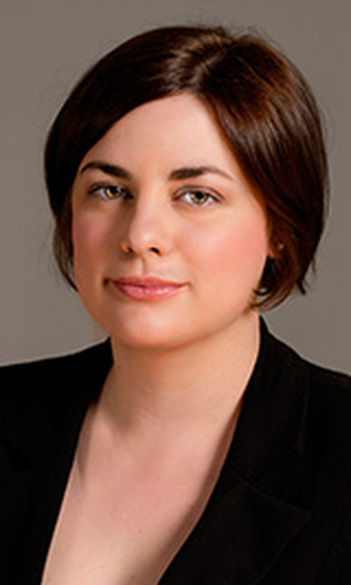 Eszter Bodnár
Associate Professor, Department of Constitutional Law
Eszter Bodnár is an associate professor at the Faculty of Law of Eötvös Loránd University (ELTE) in Budapest, Hungary. She is also a faculty member in the Master of Electoral Policy and Administration program of Scuola Sant'Anna, Pisa and a lecturer at the University of Victoria, BC, Canada. She was awarded the Premium excellency postdoctoral grant of the Hungarian Academy of Sciences, the Laureate Visiting Fellowship in Comparative Constitutional Law of the University of Melbourne, and the International Judicial Fellowship of the Federal Judicial Center, Washington DC. She gained teaching and research experience in Canada, Germany, France, the United States, the Czech Republic, Portugal, Italy, Greece, Austria, Latvia, Croatia, Romania, and Australia. She was an inaugural co-chair of the ICON-S Central and Eastern European chapter. She is co-editor of the first Hungarian commentary to the European Convention on Human Rights and the constitutional law textbook used by most Hungarian first year students. She graduated as a lawyer and worked at the Hungarian Ministry of Justice, in the Hungarian National Election Office, and at the international NGO Association of European Election Officials. Her research interest is in comparative constitutional law, international human rights, and European constitutional law.
Contact
Email: eszter.bodnar@ajk.elte.hu
Phone: 2448 ; 411-6504
Room: E. 307.
Publications
Eszter Bodnár: Disarming the guardians - the transformation of the Hungarian Constitutional Court after 2010. In: Constitutional Populism edited by Adam Czarnota; Martin Krygier; Wojciech Sadurski. Cambridge University Press, 2022. 254-296.
Eszter Bodnár: A "Comparative Constitutional Powerhouse" in Action: An Empirical Study of the Supreme Court of Canada's Use of Comparative Law Based on Interviews and Case Citations. 54 UBC Law Review 353-402 (2021).
Eszter Bodnár: The use of comparative law in the practice of the Hungarian Constitutional Court: an empirical analysis. 61 Hungarian Journal of Legal Studies – Acta Juridica Hungarica 1-22 (2021).
Eszter Bodnár, András Jakab, "The Rule of Law, democracy, and human rights in Hungary: Tendencies from 1989 until 2019" in: Tímea Drinóczi and Agnieszka Bień-Kacała (eds): Rule of Law, Common Values, and Illiberal Constitutionalism. Poland and Hungary within the European Union (New York: Routledge 2020) pp. 105-118.
Eszter Bodnár: The Invisible Factors Behind Using Comparative Law in Constitutional Adjudication. Romanian Journal of Comparative Law 2019:1. 201-226 (2019).
Eszter Bodnár, Benedek Varsányi (2018): Decision of the Hungarian Constitutional Court on the Exercise of the Right to Vote of Hungarian Citizens Living Abroad. Hungarian Yearbook of International Law and European Law 2017.
Eszter Bodnár (2017): The Selection of Supreme Court Judges. What Can the World Learn from Canada, What Can Canada Learn from the World? ELTE Law Journal 2017/2.
Bodnár, E. (2017): The Level of the Protection of the Right to Free Elections in the Practice of the European Court of Human Rights. In: Hardman, H., Dickson, B.: Electoral Rights in Europe, Routledge.
Bodnár, E. (2017): Gedanken über die Einführung der öffentlichen Verhandlung am ungarischen Verfassungsgericht. Osteuroparecht 2017/1. 65-80.
Bodnár, E. (2016): All Voters are Equal but… Vienna Journal on International Constitutional Law, 2016/4. 425-438.Coruses
Courses
Citizens' Rights in the European Union and the European Convention of Human Rights