Because of the other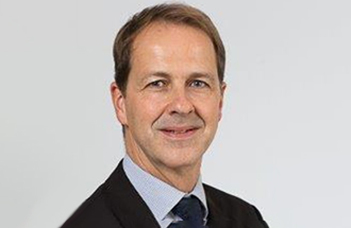 2018. november 22. 10:00
Meeting Room of the Faculty Council
2018. november 22. 10:00 -
Meeting Room of the Faculty Council
---
Rick Lawson (Universiteit Leiden): 'Because of the other – exploring the concept of discrimination by association'
Date and time: 22 November 2018; 10:00 am
Venue: Meeting Room of the Faculty Council
Abstract
The occasion is the commemoration of Rudolph Cleveringa, Dutch law professor and dean of the Faculty of Law of Leiden University and his famous public speech held on 26 November, 1940 protesting against the dismissal of his Jewish colleagues by the Nazi Occupying Powers. His speech, and similar statements by his colleagues, sparked a strike amongst students. The university was later closed by the Nazis and it remained closed throughout the war.
Since 1946, Leiden University Fund (LUF) has organized annual Cleveringa lectures at numerous places, both in the Netherlands and abroad. The lectures are delivered by Leiden academics who address current topics in their area of expertise.
This year professor Rick Lawson shall give this annual Cleveringa lecture at our Faculty with the title "Because of the other – exploring the concept of discrimination by association".
In his lecture prof. Lawson shall discuss – against the background of the historical address of prof. Cleveringa in 1940 – a recent judgment of the Strasbourg Court in a Croatian case involving violence against Roma. In this case, Skorjanec, the Court recognised for the first time the concept of discrimination by association.
About the Speaker
Dr. Rick Lawson is professor of European human rights law at the Law School of Leiden University, the Netherlands. He was, inter alia, part of the EU Network of Independent Experts on Fundamental Rights. From 2011 to 2016 he served as Dean of Leiden Law School. In 2016 he was one of three candidates nominated by the Dutch government for the position of judge in the European Court of Human Rights.